You Are My Sunshine was first recorded in 1939 and has been rerecorded by many artists over the years.  It is one of Louisiana's state songs.  For me it has always been a special song because it was one of my father's favorites and he sang it often as I rode with him in the car.  It is a simple and catchy song to sing with heartfelt lyrics.
When I decided to use You Are My Sunshine with children, especially because of my love for songs that involve children physically and creatively, I added American Sign Language (ASL) signs as the children sang You Are My Sunshine.
First Reason to Sing and Sign ASL Kids Songs – It's a Fun and Playful Activity.  For children, it takes a song like You Are My Sunshine to a new level where they get to not only experience the singing of this well-known song, but to also experience the movement and visual nature of American Sign Language as they sign along.  Children love signing musical activities.  They are fun and challenging learning experiences.

Second Reason to Sing and Sign ASL Kids Songs – They are Easy-To-Learn. With our We Play Along YouTube Channel we make it easy for anyone to learn how to sing and sign this song using ASL signs.  Our belief has always been that once learned you can sit down and sing and sign the song as an interactive parent / teacher / caregiver and child activity.  Read more about how to teach ASL songs to children.
Watch our We Play Along YouTube instruction on how to sign ASL to You Are My Sunshine.
Third Reason to Sing and Sign ASL Kids – a Great Adult / Child Music and Movement Activity. Using ASL in songs like You Are My Sunshine is a wonderful opportunity for parents, teachers, caregivers and children to participate in a fun and playful musical activity.  Singing and signing songs as well as all movement songs offer a wide variety of benefits to children.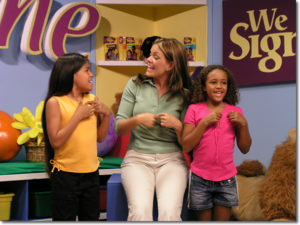 Children are born to sing, play, move and dance.  They love to participate with parents and teachers in musical activities.  These actions, though they provide adult and child interaction, they also offer children lots of benefits including:
Enhancing fine and gross motor skills
Strengthening listening and following direction skills
Improving language and vocabulary skills
Allows children to learn using a variety of learning styles
And so much more.   Read more about music and movement benefits for children.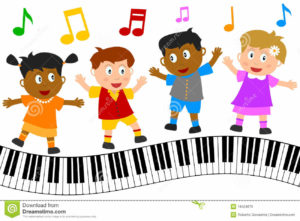 I love to watch children as they master the signs and sing and sign this and any ASL song.  Their smiles and enthusiasm is contagious.  I hope you will love teaching and participating with your children as they sing and sign You Are My Sunshine.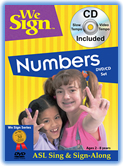 Don't forget to take a look at all of our wonderful children's songs featuring ASL on our website: www.4parentsandteachers.com
Follow us on Facebook