Combining ASL and songs is a powerful memorization and recall tool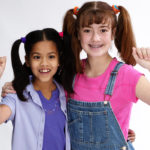 Reading readiness and future decoding skills supporting a child's education from preschool through college is enhanced by learning key phonics rules.  Research has shown that phonics instruction:
is effective in supporting early reading readiness
is very effective beginning in kindergarten and 1st grade
improves word recognition and spelling skills
benefits all children – beginning readers and readers having difficulties.
Phonics instruction, beginning in preschool and continuing through elementary ages is an important part of all reading programs. It has been said that children learn to read preschool through third grade and then read to learn 4th and up.  It is so important for preschool through third grade children to be provided with all the tools and opportunities possible to encourage, support, and develop their reading skills. Sight words, blends and basic knowledge of important phonics rules will greatly help them with their future decoding abilities when they encounter words they have never seen.
First letter of words connected to the sound of each letter is one of the first lessons in phonemic awareness. This song, I Love the Letters of the Alphabet Object Song Version 1 is an ABC song that combines the letters of the alphabet with ASL letter signs and the first letter sound of words.
Our ASL song instruction will clearly demonstrate all the signs you need to know for this song called I Love the Letters of the Alphabet Object Song Version 1 connects the letters of the alphabet to the 1st letter sounds of words If you do not know the ASL alphabet, watch our Alphabet Song instruction on how to sign the letters of the alphabet.
You can also download our ABC chart that is helpful in learning and teaching the letters of the alphabet.
*Image of ABC chart linked to the PDF of chart*
It has been demonstrated that children who learn their phonics in combination with ASL are much more successful and memorizing and recalling phonics rules. Why? It's really very simple. Children who learn using different learning styles (physical, musical, verbal, oral, visual), all at the same time, have many more ways to remember and recall the information they need. This combination of multiple learning styles is a powerful tool for parents and teachers to use when teaching children.
Our phonics program, Signed Phonics, offers a complete program offering instruction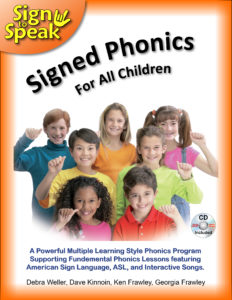 on key phonics rules, phonics songs supporting those rules, teacher lesson plans, extension games, FREE downloads of all support materials, and online video demonstrations demonstrating each of the phonics songs used in our 23 lessons.